Wednesday 27 April, 17-20.45
Time to End the Power of Big Business
Daniel Ribeiro
Justiçia Ambiental, Moçambique
Neth Daño
ETC Group, Philippines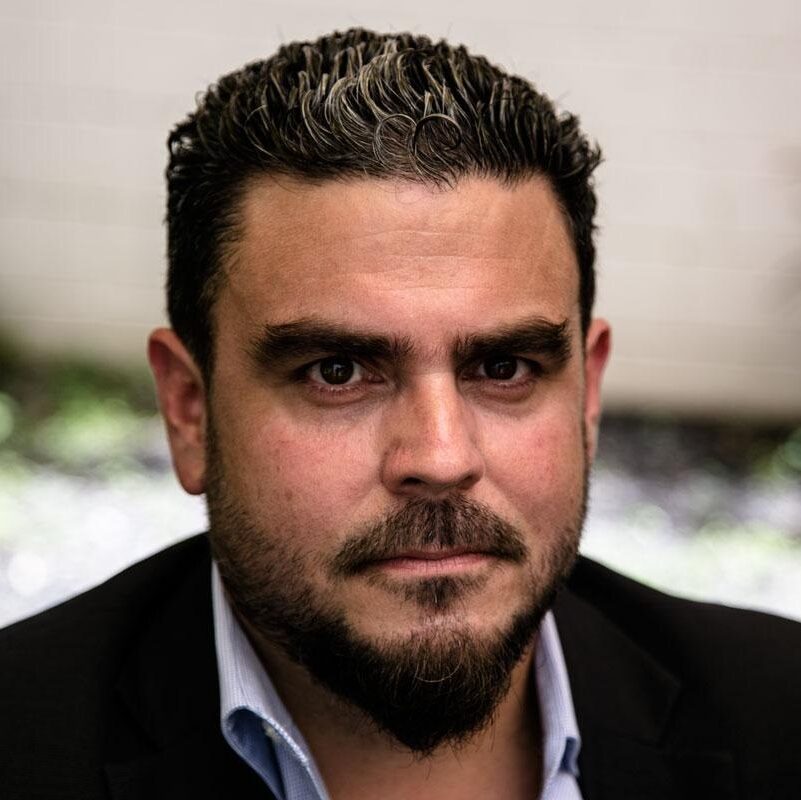 Héctor Silva Ávalos
Co-director, Prensa Comunitaria, Guatemala
Emelie Muntrakis

Policy advisor – Natural resources, business and human rights, Afrikagrupperna (Facilitator)
Kl. 17.00-18.00 Informal mingle
Meet representatives from Afrikagrupperna, people active in the Stockholm +50 Coalition and others who are interested in stopping the power of big business! We offer the first 35 participants vegan, gluten and nut free soup outside of ABF-huset 17.00-17.45. 
Kl. 18.00 – 19.45 (w break) International programme: Time to End the Power of Big Business (English)
The dominating discourse on reduction of emissions is directed by those who make a profit of them. At COP 26 in Glasgow 2021 representatives from the fossil fuel lobby outnumbered representatives from the eight most climate change affected countries in the world. How did we come to this? What does it mean?
The entire debate on climate change, as well as many other critical survival issues, have been hijacked by profit driven stakeholders. Global mechanisms and policies to reduce emissions are not about system change. It is about "business-as-usual" meaning fossil fuel extractivism can continue as long as trees are planted somewhere else. "Somewhere else" often implies land grabbing and local communities in the global south facing loss of livelihoods. 
In this webinar we will discuss the implications of big business' power and how people organize around the world to resist it.
Panelister:
Daniel Ribeiro, Technical coordinator and co-founder of Justiça Ambiental (JA!)/Friends of the Earth Mozambique.
Neth Daño, Coordinator and Asia Director, Action Group on Erosion, Technology and Concentration (ETC Group), Philippines
Héctor Silva Ávalos, Co-director, Prensa Comunitaria, Guatemala.
Facilitation:
Emelie Muntrakis, Policy Advisor Natural Resources, Business & Human Rights, Afrikagrupperna
20.00 – 20.45 Binding Treaty on Business and Human Rights (in Swedish)
Att storföretagen får allt större makt är ett faktum och det är ofta svårt att ställa de till svars när de bidrar till kränkningar av mänskliga rättigheter och miljöförstöring i sina leverantörsled. Företagens intressen skyddas genom handels- och investeringsavtal men det finns inga globala avtal som är juridiskt bindande och som skyddar människor och miljö gentemot företagen.
Det är inte ovanligt att människor, främst i det så kallade globala syd, tvångsförflyttas från sina hem för att ge plats åt gruvor och plantage. Småskaliga bönder förlorar tillgång till mark och vatten. De som försvarar sina rättigheter eller miljön utsätts dessutom ofta för hot och trakasserier. Trots det, finns det ingen internationell lagstiftning eller juridisk instans dit de som drabbas kan vända sig och där företagen kan ställas till svars.
Kom och lär dig mer om och diskutera fördraget kring företagande och mänskliga rättigheter (Binding Treaty on Business and Human Rights) som sedan 2014 förhandlas i FN! Kan fördraget utmana storföretagens makt? Hur kommer det sig att Sverige hittills inte deltagit i förhandlingarna eller visat sitt stöd för fördraget? Vad krävs för att det ska bli verklighet och varför räcker det inte med nationella och regionala lagar kring så kallad Due Diligence?
Samtalet hålls på svenska.
Medverkande: Emelie Muntrakis, Policyrådgivare – Naturresurser, företag & mänskliga rättigheter, Afrikagrupperna

Organisers:

ABF Stockholm, Afrikagrupperna och Nätverket Stockholm +50